About Local By Locals - The Local Search Marketing Solution!
Local by Locals specializes in Local Search Engine Marketing for small and medium businesses. The objective is to develop and execute strategies to improve your presence online amongst search engines like Google, Yahoo and MSN. The ultimate goal however is to get greater qualified and cost effective leads for your business.

Maria Harrison
Chief Executive Officer
Local by Locals is led by Maria Harrison, a recognized and leading expert in interactive marketing strategy and implementation. Previously Maria founded and operated Key Promotions, an interactive marketing strategy and implementation firm specializing in search engine marketing and media planning and buying. Maria has served in Vice President and Director roles for the last 12 years in interactive marketing as well as faculty for the University of San Francisco interactive marketing educational program. She served as Director of Online Marketing for Interval International, an InterActive Corp company and also served as an interactive marketing consultant for IAC's new business opportunity unit. Maria was one of the founding board members and served as president of the South Florida Interactive Marketing Association from 2005-2006 and continues to serve as a board member and advisor to the association. Maria holds a Bachelor of Arts degree from Rhode Island College.
Joe Laratro
Chief Technology Officer
Local by Locals was founded by Joe Laratro, a recognized and leading expert in Search Engine Marketing. In the past, Joe served as CTO for MoreVisibility for six years. More recently, he served as President of SFIMA, the South Florida Interactive Marketing Association and continues to serve on the board. He also currently sits on the advisory board for WebmasterWorld's Pubcon and serves as faculty for the University of San Francisco interactive marketing educational program. Joe holds a Bachelors of Finance degree from the University of Miami.


Jonathan Schwartz
VP of Operations & Market Development
Jonathan Schwartz has built a career in business development and operations in the interactive marketing space over the past 15 years. Jonathan has a successful background in business development, marketing, licensing, and product development. Prior to Local by Locals, he served as VP of Business Development and Strategy at ContentNow, worked for over 2 years at Interval International, an IAC/InterActiveCorp company, where he launched several new products and managed multi-million dollar budgets. Prior to Interval, Jonathan spent 5 years as a leader of the CBS SportsLine.com business development team where he successfully negotiated complex partnerships with companies such as Google, eBay, AOL, and the NFL, among others. Before this, he served as an Attorney in a boutique law firm in New York City. Jonathan holds a J.D. from Brooklyn Law School and a B.A. in Political Science from SUNY Binghamton.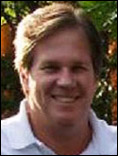 Bill Gilliland
Vice President Sales
Bill has over 20 years of experience in IT and has worked in both development and infrastructure building. Bill has held management positions with large publicly traded companies like General Electric Aircraft Engines in Miami Florida as Director of IT Operations, Bill held the same position at Heico Aerospace in Hollywood Florida, He also served as Vice President of IT at Fine Air Services also located in Miami. Bill has also owned his own IT consulting firm where he has serviced other large companies like Mercy Hospital, The Miami Herald and Sony BMG Music.

Bill is experienced in managing large groups to complete large projects. He has solid experience on both the sales and technical side of business. Bill was born and raised in South Florida and understands the local market and the needs of local companies.
---
Local by Locals provides its clients with the best practices of Search Engine Marketing, with efforts aligned with the Search Engines requirements. Services include keyword and market research, budget allocation, Google Adwords setup and maintenance, link building services and more.